So, dear readers, it's my blogiversary, and I won't cry 'cause I don't need to, cry 'cause I don't need to, cry 'cause I don't need to! It's my blogiversary and… well, you get the picture, I'm sure I don't need a full rendition of The Lesley Gore classic! Yes, I have reached a blogiversary! Not a full one, but I've gone the way of the Queen, and I'm celebrating my 6 month blogiversary! 6 whole months since I pressed publish for the very first time…
I'd wanted to start a blog since the first baby came along. I had so much stuff doing an evil carousel round and round in my head, that I was desperate for a place just to dump it all. Somewhere it didn't matter if people read it or not, it would just be for me to try and work out the things I didn't want to tell other people about. I used to walk aimlessly for hours and hours with the pushchair, imagining how the things in my head would translate to the computer screen-I actively planned posts while I walked. But… I didn't do it. I didn't 'get around' to it, (which is really a pseudonym for talking myself out of doing it because my confidence had also legged it somewhere along with my dignity, sanity, stomach muscles, and half of my brain.) Cue arrival of baby number 2…! After he came along, the fog of postnatal craziness that I descended into, and the challenges I faced getting better, gave me so much material, plus a real need to try and identify with other people who felt the same as me, and identified with my humour (at the time I didn't think I could openly compare motherhood to being in prison, or compare my children to drug addicts, without fear of being judged.)
So, 6 months ago, I went for it, and This Mum's Life was born! I had initially maintained (in my head,) that the blog would always be totally anonymous, as in, I would never give up a single shred of evidence as to who I was, (OK, I sheepishly admit that I was watching Gossip Girl at the time I started the blog, and being the Gossip Girl of the mummy blog world had a huge appeal! *insert kind of mortified but not really face.*) But little did I know I would actually find this really hard. I have no strong feelings towards not being anonymous, I love blogs with lots of pictures of the author, and its subjects (cute children and babies!) and sometimes actually feel like I might identify more with the blogs who I can put a face to, than those I can't. But at the time, it was important to me to be completely anonymous, because I felt that if people knew who I was, I just wouldn't be as open and honest as I wanted to be-to me I was treating the blog as a therapist, and you wouldn't want your therapist shouting your personal information around! But I found myself in blog friendships really quickly, and found it really hard in group chats not to reveal things about myself, it just felt really odd. So a few details about myself are out there, and sometimes I feel like I want to waive the anonymity. I think I will almost definitely do that when the children are older, when the blog will more likely take a different direction, I'm sure that photographic evidence of This Mum's Empty Nest Meltdown, or This Mum's Midlife Crisis, will be comedy gold. But I am staying incognito until I work through this in my head.
Back to the blogiversary! There have been times where I have tested my pelvic floor to the max with excitement! (Having posts on Netmums, Mumsnet, and Tots Good Reads were definitely these kind of moments!) and as a real newbie, I can remember the first time I was featured post on a linky (shout out to MMT for that one, I can still remember the excitement Sarah!) and now I am hosting my own linky, and choosing the featured posts myself! The linky is definitely one of my proudest achievements to date (it was the Brainchild of Pink Pear Bear, but I'm so glad to be along for the ride!) and I love doing it, it brings me huge excitement every week to write the introduction for the week, and start reading when the links come in!
Those kind of 'recognition' achievements aside, the personal achievements have been huge. The blog has given me a massive sense of purpose-I was so lost, and so in need of motivation in my life when I started it. I now find myself in a community of people, who make up one the most supportive communities I've ever been a part of! I've met some people blogging who I am desperate to meet in 'real life' because I just know they'd be awesome. I've learnt that my greatest happiness (apart from my children, well, I kind of have to say that don't I?!) comes from having a couple of hours to myself, in bed, with my laptop, preferably a glass of wine, working on the blog. It's been a brilliant 6 months!
I hope people reading the blog will still be with me for the next 6 months, in my typical style, I have no idea where I'll be going! I'll more than likely still be satirising the crazy I find in my life, and getting all serious when I need to get a message across. I've come a long way from having no blog header, and no pictures in any posts (yes, really. I just wrote text onto a blank blog!) to having a new header, and just forming an obsession with Picmonkey, where I hope to have all my own photos replacing pixabay ones soon! I need to get to grips with plugins *shudder* follow links, and SEO, although I fear the latter two are akin to decripting the Zodiac Killer code-impossible, and nobody has ever done it.  Although if I'm making 'goals,' a viral post would be nice…!
Thanks for reading!
Xoxo (my little nod to Gossip Girl there!)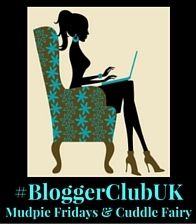 Big thanks to El, aka Agent Spitback, Lou from Pink Pear Bear, and Rachel from Our Rach Blogs, you took me under you wings from the beginning, and I'd be lost without you!