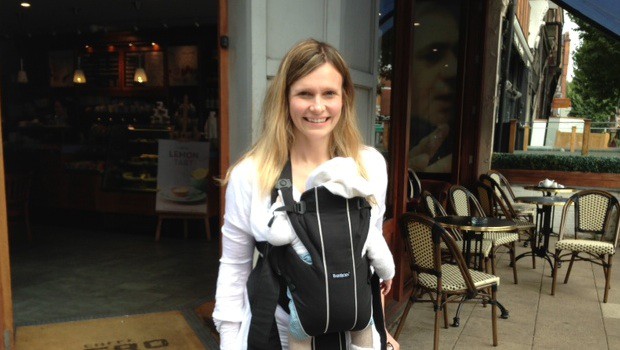 Main advantage
Recommended for long walks with baby, the Babybjorn Miracle is designed to improve wearer comfort. It has a comfortable belt and lumbar support that help relieve your shoulders as well as your back.
Main drawback
The description announces that the baby carrier can be used from birth. On the other hand, the child must at least be 3.5 kg before it can be used.
Verdict: 9.6 / 10
Faced with the presence of many retaining straps and adjustments, this baby carrier is more secure. In addition, the installation is simplified and the child is comfortably installed.
Main Features Explained
Superior quality
The Babybjorn brand has always set itself the goal of offering the best products to babies. The Babybjorn Miracle is rightly recommended for its quality of design which makes use reliable. In appearance alone, you can notice that the materials are secure and the stitching is also strong.
The textiles used have also obtained compliance with the Oeko-Tex 100 * class 1 standard. This parameter demonstrates the total absence of harmful components in the fabrics. So you don't have to worry about the health of your offspring if they happen to put the tissues in their mouths.
In addition, the fastening systems adopted on the Babybjorn Miracle have undergone careful testing to ensure their reliability. They support your child correctly and prevent any risk of falling. Many settings are also available to adapt this accessory to all body types of wearers.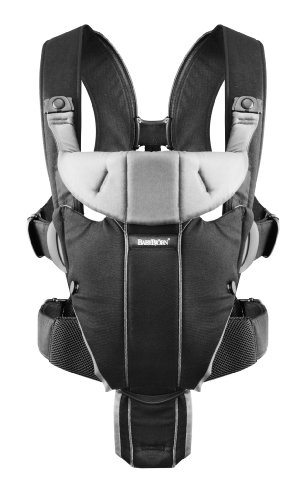 Comfortable
Carrying a baby for hours can be tiring if you are not well equipped. In order to remedy this problem, Babybjorn has designed this accessory which can reduce stress for parents. The components are carefully studied to guarantee a comfortable port.
Babybjorn Miracle scores points against others baby carriers thanks to the integration of lumbar support. This element is integrated on this model in order to remove pressure points and reinforce the comfort of the lower part of your back.
That's not all, since a headrest is also present on this article. It benefits from a great firmness in order to better support the neck and the head of the baby. This is ideal for your child to take naps in comfort. The headrest is also adjustable for easy sight.
Practical and comprehensive
Those who buy a baby carrier for the first time often fear that they will not be able to use it correctly. That's why Babybjorn has made this item easy to put on and take off. The installation of the child inside is also simplified and does not require any constraining gesture.
Several carrying techniques are possible with the Babybjorn Miracle. As a first step, you can carry your child in the front and in front of you. This position is perfect during his first months. On the other hand, it is from the age of 5 that it is advisable to wear it facing the road.
This accessory can also be used in all seasons thanks to its ability to support the windproof cape. The latter provides protection against wind and bad weather. In terms of use, this article is suitable for babies from 3.5 to 12 kg, from birth up to 15 months.
Source link: Babybjorn Miracle Reviews – Test and Price
– Thismumslife.com