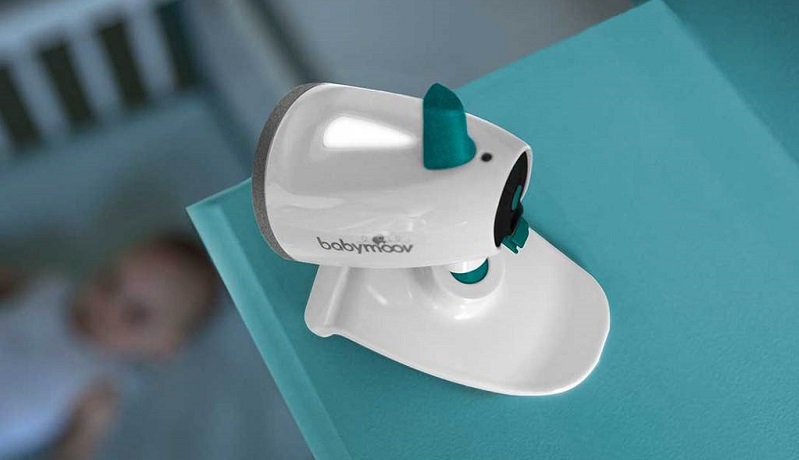 Main advantage
Since Babymoov Yoo Feel has a night vision camera, you will be able to monitor your children at night with clearly noticeable images.
Main drawback
Even though Babymoov Yoo Feel allows you to watch your baby, it's quite unfortunate that the camera angle is still. You will only have in your field of vision the cradle in which the toddler will sleep.
Verdict: 8.9 / 10
We can classify Babymoov Yoo Feel among the most intuitive on the market, if only for its use of the most appreciable and for its several available features.
Main Features Explained
Intuitive
Its 3.5-inch screen of good digital quality will allow you to monitor your child at all times. In addition, the display screen is responsive to the touch by a simple touch of the finger on the device. This is particularly useful for handling Babymoov Yoo Feel with ease, without having to constantly press keys or buttons.
The little ones calm down quickly thanks to the sweet tone of their parents' voice, and that's one of the features of the baby monitors. In this sense, Babymoov Yoo Feel's dual vox mode function will allow you to speak directly with your baby, without being present in the room. This is highly recommended in case your child cries, because you can reassure him, regardless of your position in the house.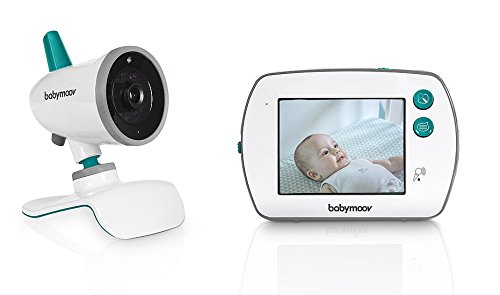 Convenient
With this device, you can position yourself up to 250 m away from your child to monitor him. In addition, you will not have any complexity in installing this device, since it has the Plug-and-Play system.
This model has been specially designed to cope with all interference that may hinder the connection between the receiver and the transmitter. In addition, the aesthetics of this device will bring a touch of originality to your toddler's bedroom. Indeed, the finish of Babymoov Yoo Feel is in matt and shiny contrast, with colored touches.
To give you more peace of mind, it is possible to connect with Babymoov Yoo Feel four cameras. In addition, you will be able to visualize, down to a few details, everything that takes place in your children's room, by a more precise viewing effect. Indeed, the baby monitor will capture all the movements of your children in a very distinct way, thanks to a x2 zoom and a double visual alarm.
Several features
You can ensure optimal safety for your grandchildren, because its practicality is also reinforced by several additional features.
Babymoov Yoo Feel is equipped with the night light option, to keep your little ones under a subdued light. In addition to saving energy, the night light will give your children a sense of calm and tranquility. It is important to specify that they feel better in a lighted environment, even during the night, otherwise, crying and screaming will make you spend sleepless nights.
There is nothing more relaxing for a baby than listening to calm, soporific rhythms. This model will be able to soothe your children, thanks to its lullaby option which offers 5 different songs that you can play in a loop to put the toddler to sleep.
Source link: Babymoov Yoo Feel review – test and price
– Thismumslife.com