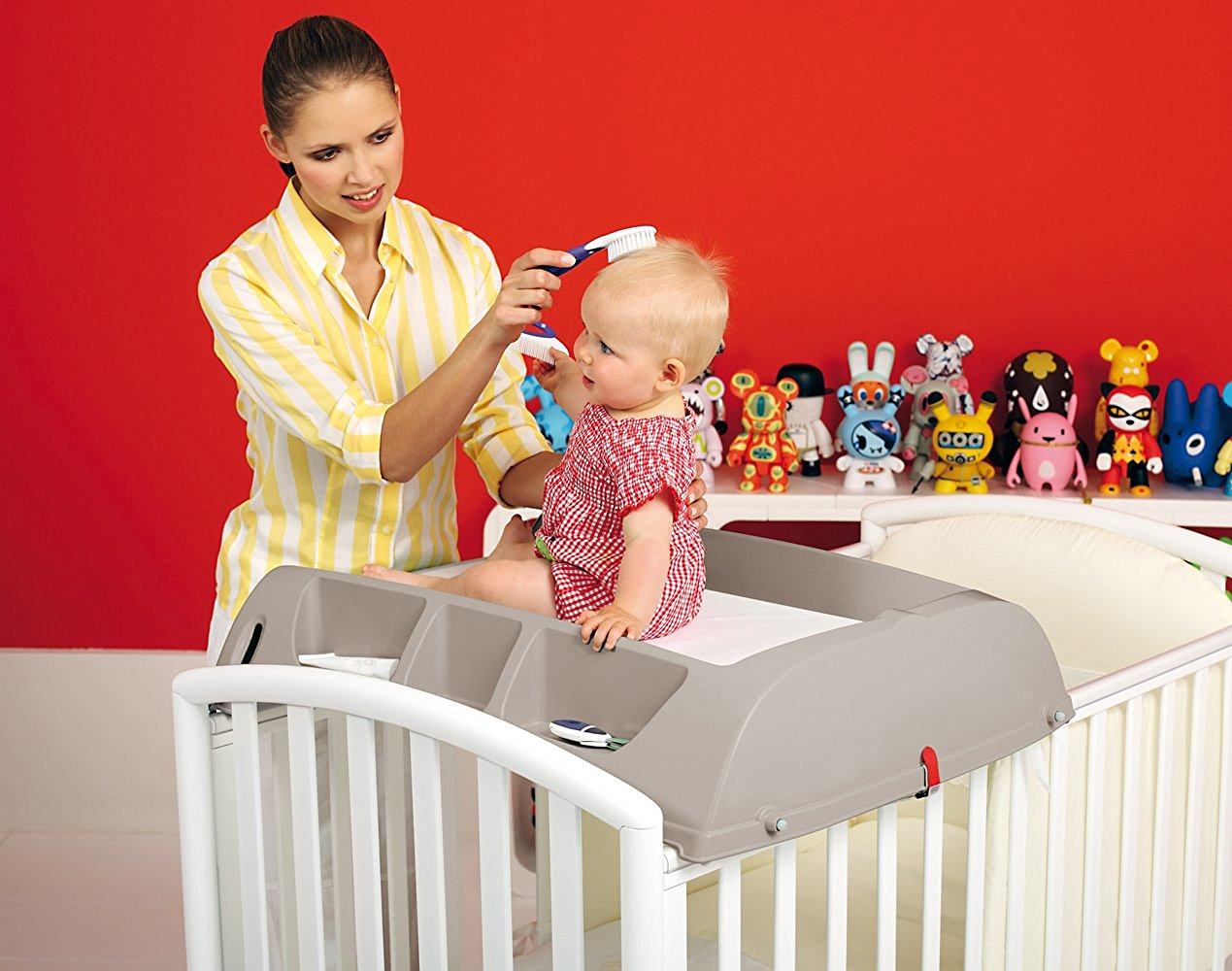 Main advantage:
This changing table is very popular because it displays a high quality of construction. Made in Italy, it has received ISO 9001-2008 certification. The materials used are resistant and pose no risk to babies.
Main disadvantage:
Some parents find this device quite large since it took up almost half of a conventional bathtub.
Verdict: 9.5 / 10
Made with a strong plastic, this device can be installed almost anywhere. It even has storage spaces and folding legs.
Main Features Explained
Reliability
Babysun is one of the most influential brands in the childcare industry because of the apparent quality of all of its products. The Babysun Nursery is rightly selected in this ranking since it was designed according to high standards of quality and safety. Also, the ISO 9001-2008 certification testifies to the great reliability of this model.
This is a changing table constructed with premium plastic which guarantees its longevity. This article has been tested by many babies with the participation of parents. Given its measurements, its use is suitable from birth until your little one has 15 kg.
All the components of this table are chosen so that they do not present any risk for babies. In addition, a non-slip mat is integrated so that your child does not slip. Also, the height is preferred to avoid having back pain when bathing.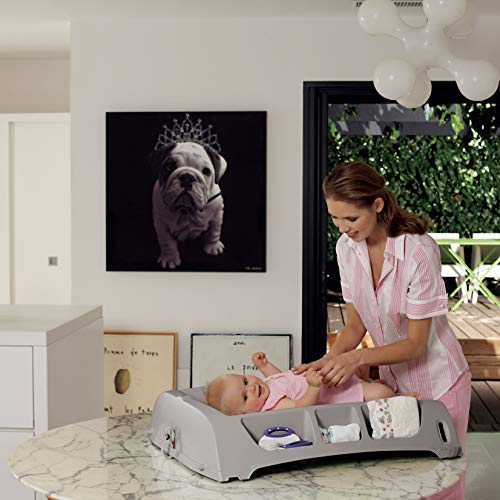 Convenient
The major advantage of using this model over others changing tablesis that it offers great practicality of use. Indeed, it can be installed on bathtubs with a maximum width of 74.5 cm and cribs with a width between 63 and 73.5 cm. Otherwise, you can simply put this equipment on a table.
In order to reduce the constraints when you bathe your baby, the manufacturer has integrated two storage spaces. You can put all the items you need there since they are easily accessible. The system used when constructing this item also simplifies folding and unfolding.
It will take a few seconds to set up the table. Moreover, maintenance is facilitated since you just need to put it in the shower or to wipe it with a sponge. It dries very quickly without you having to wait long.
Design
The appearance of this changing table is particularly neat so that it can fit into any space in your home. In terms of dimensions, it is 80 cm long, 68 cm wide and 20 cm high. This is a unisex model that is suitable for both boys and girls.
The table is made up of a changing table which has a removable mattress. The latter is particularly soft to ensure the comfort of the baby. The manufacturer has also added folding legs which provide better stability to the whole. However, it is possible to remove them if you do not need them.
Source link: Babysun Nursery Reviews – Test and Price
– Thismumslife.com