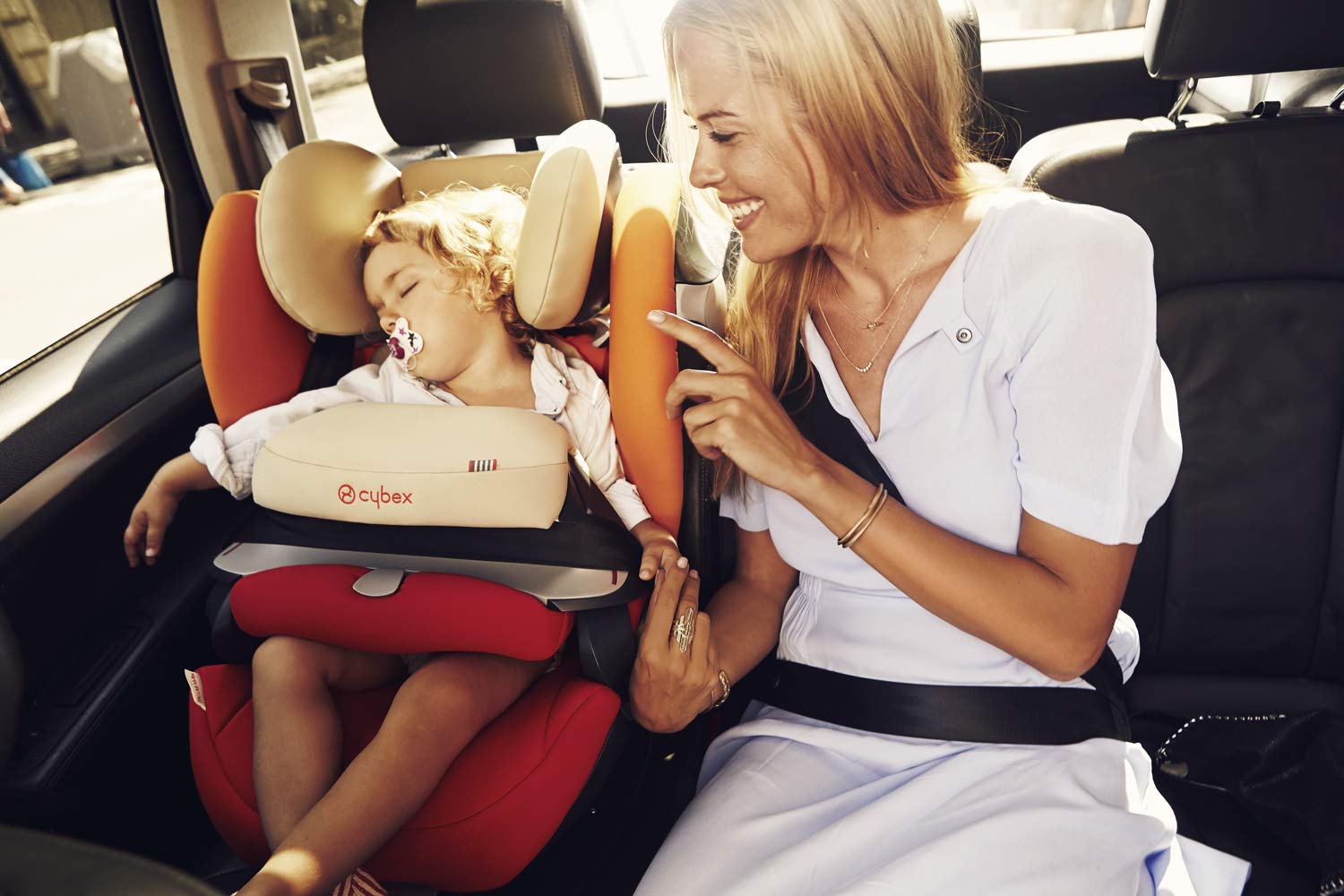 Main advantage
The Cybex Pallas M-Fix is ​​able to fully ensure the safety of your child on the road thanks to the presence of linear protections against impacts. An impact shield is also integrated in place of a harness system to provide optimal protection.
Main drawback
The belt is also used to close the seat with the shield, because there is no specific attachment. However, most car seats have them for ease of installation.
Verdict: 9.5 / 10
Accompanied by a 2 in 1 system, this seat can be easily converted from group 1 to group 2/3. It is equipped with reliable security systems for traveling with complete peace of mind.
Main Features Explained
Quality
Parents are more and more demanding when it comes to the equipment they buy for their child. Faced with this, Cybex offers this car seat which benefits from a high quality of manufacture. It is mainly made of reliable and sturdy materials to offer all the necessary protection for children.
Among the many car seats in its category, it benefits from an evolutionary construction. That is to say, it is suitable for children from 9 months up to 12 years old. It only takes a few adjustments to transform this seat from group 1 to group 2/3 depending on the age of the child.
The Cybex Pallas M-Fix also combines efficiency and comfort of use. It incorporates a headrest that can tilt to 3 Cybex patented positions. In addition, the inclination of the backrest is adjustable in a sitting or lying position.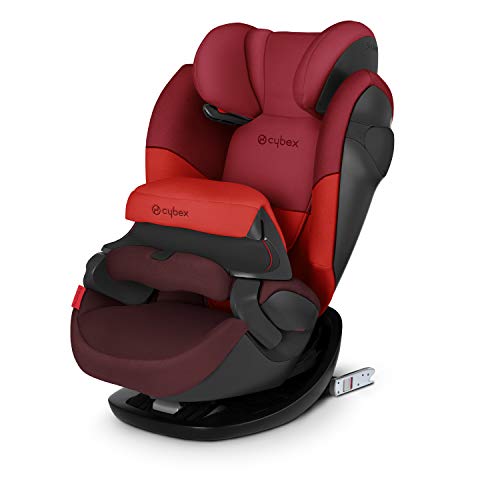 Secured
If you are still having trouble finding a secure car seat, then we recommend looking into the Cybex M-Fix. It is able to ensure the protection of your child thanks to the LSP protectors that accompany it. These components can be individually adjusted to suit the car and maximize safety in a collision.
Your baby's shoulders and head are kept in the safe zone with this device. Also, the impact shield offers greater security compared to conventional harnesses. In addition, it is adjustable to adapt to the morphology of the child while providing greater freedom of movement.
The ISOFIX system that accompanies the Cybex Pallas M-Fix consists of connectors designed to fold up to an angle of 180 ° before being inserted inside the seat. After that, a seat belt with 3 anchoring points allows to serenely fasten the baby and the chair.
Practicality
It is a car seat which is particularly appreciated for the ease of installation. Converting this seat to a 2/3 group is also simplified so you don't waste time. Concerning the ISOFIX system integrated in this model, it is suitable for all vehicles which do not have ISOFIX.
In order to complete the use of this equipment, Cybex also offers other accessories which are available as an option. You can therefore acquire a cup holder, a summer cover or even ISOFIX guides if necessary.
The hygiene of use of this car seat is also guaranteed, because the covers are removable and machine washable. In addition, the weight is quite decent so that you can move it without constraint from one car to another.
Source link: Cybex Pallas M-Fix review – test and price
– Thismumslife.com