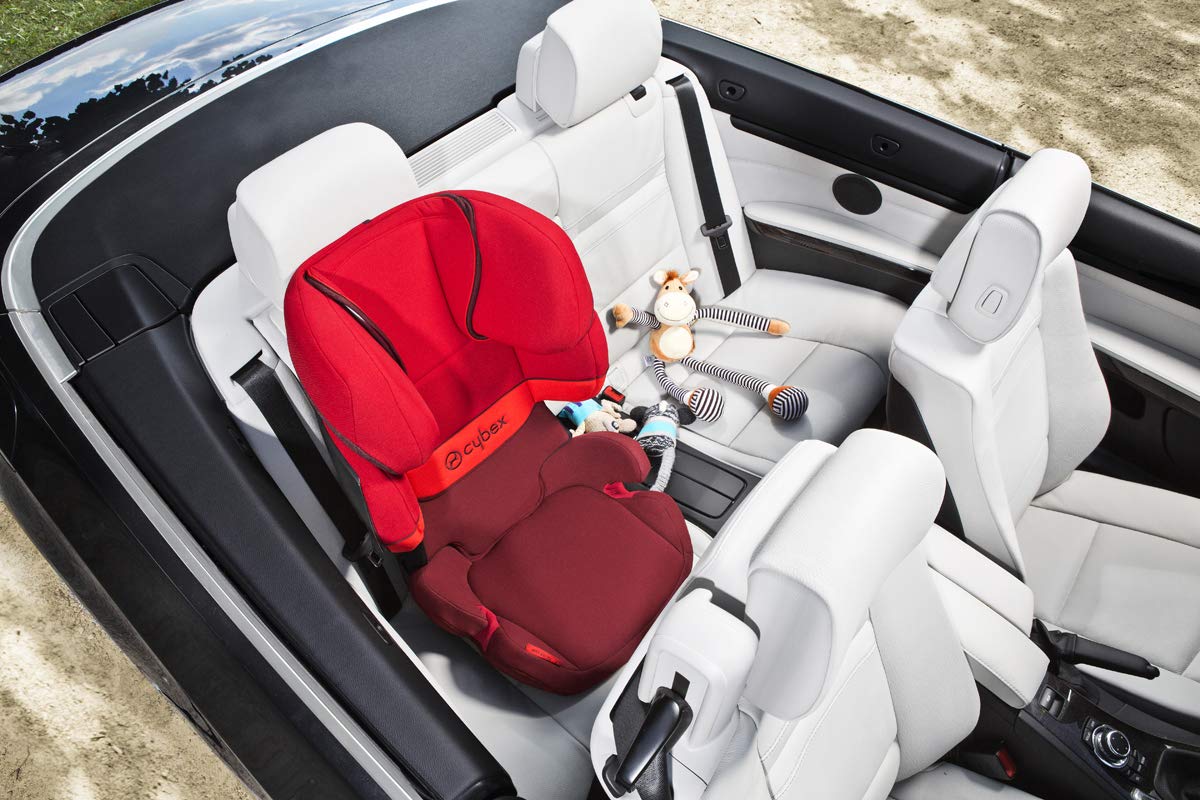 Main advantage
Each element of this car seat is carefully thought out to guarantee an optimal level of security for the child. It precisely combines an energy-absorbing shell that absorbs impact forces with linear protection that provides additional safety.
Main drawback
Some parents find that the upper part of this car seat is not sufficiently padded. They therefore want the manufacturer to review this criterion.
Verdict: 9.7 / 10
Made with quality materials and sturdy, this car seat enjoys good durability. It also guarantees the safety of children with the systems adopted.
Main Features Explained
Durability and comfort
The build quality of the Cybex Solution X-Fix is ​​apparent from the opening of the box. This car seat is made from premium materials to ensure its quality. These materials also help to improve the lifespan of this product so that you do not need to purchase it for a few years.
In addition, this model is recognized for its great versatility which allows it to adapt to all use situations. It is built to follow your child as they grow and is suitable for ages 3 to 12. In terms of load, it is able to withstand a weight ranging from 15 to 36 kg or so.
In addition, this equipment offers increased comfort thanks to the integrated padding. That's not all, as setting up and uninstallation is easy. Faced with its weight of 7 kg, this device can be transported without too many constraints compared to others car seats of the market.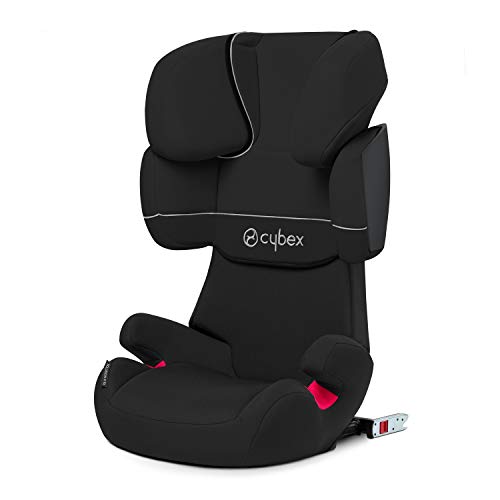 Reliability
Being concerned about the safety of children on the road, Cybex offers this car seat which is capable of ensuring optimized user protection. To do this, it includes a linear protection to provide additional security during a side impact.
Regarding the installation of this device, the manufacturer has opted for the ISOFIX Connect system equipped with a connector which folds into the seat. That's not all, because the baby and the seat are attached with a three-point seat belt. This set also provides good stability despite the movements of the child and the car.
Cybex also adopts a shell that can absorb energy thanks to the material used which has a flexible structure. It mainly helps to cushion the shocks associated with impact to protect the child.
Customizable
Accompanied by numerous adjustments, this car seat can be adapted to the requirements and to the desired level of comfort. First of all, the mounting system with which it is equipped allows it to be suitable for all vehicles, whether or not they are fitted with an ISOFIX system.
A tilting headrest is integrated to support the child's head so that it does not fall. Your child can also benefit from the headrest, the height of which is adjustable in 3 positions. In addition, the backrest can be tilted to the desired position on 11 levels.
Also, it is possible to acquire additional accessories so that the use of the seat is optimized. You can therefore order ISOFIX guides or even a summer cover. Finally, you can simply remove the cover to put it in the machine for the maintenance step.
Source link: Cybex Solution X-Fix Review – Test and Price
– Thismumslife.com