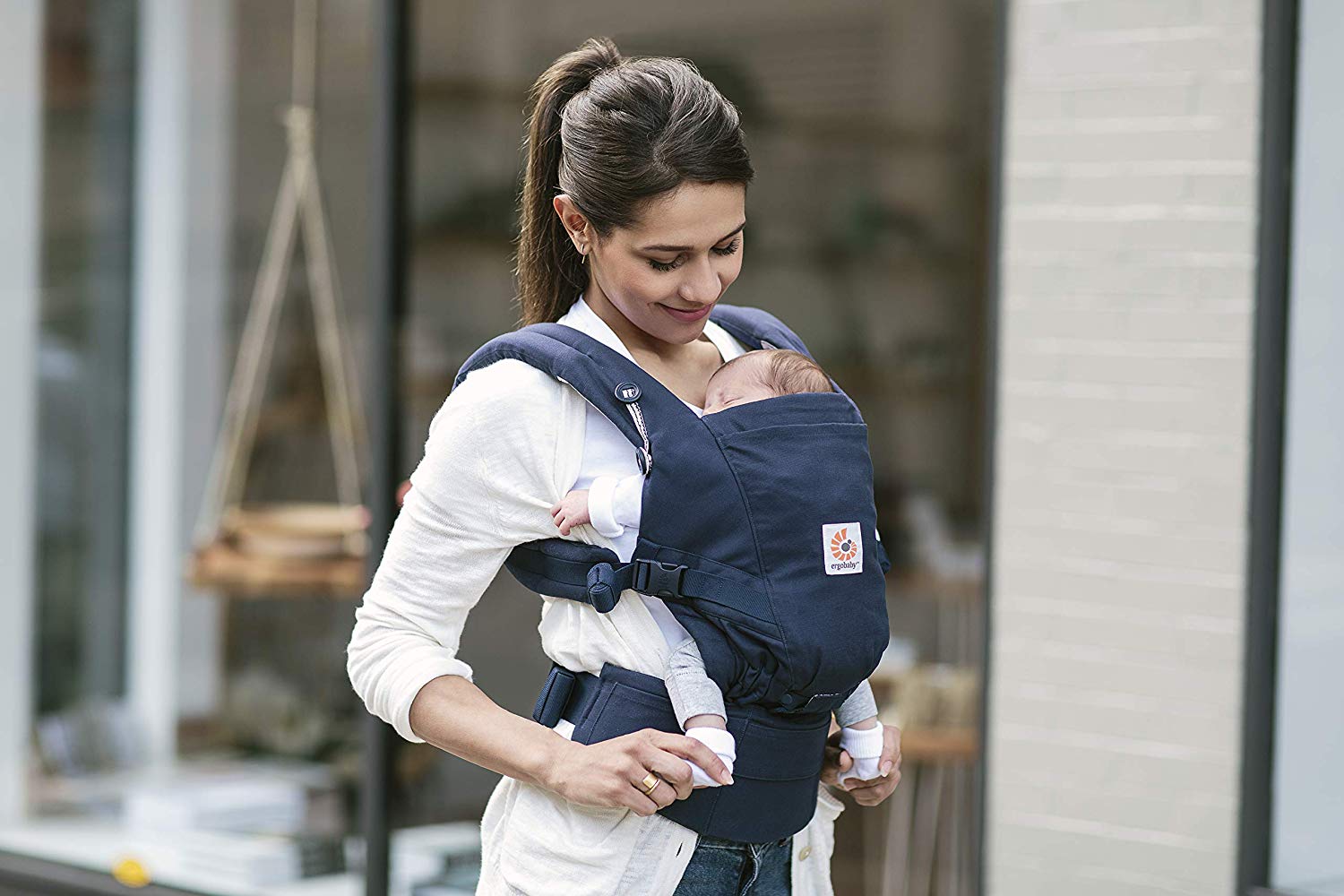 Main advantage:
This accessory has been designed for children from 3 to 20 kg. As such, it will accompany your little one in its growth until it reaches 3 years old. You can therefore do without purchasing other such equipment during this period.
Main disadvantage:
Some users have confided that the carrying adjustment of this element is not very ergonomic. The adjustments seem difficult when the child is already installed in it.
Verdict: 9.0 / 10
We can give a good rating to this material for its practicality. Its price remains accessible to all parents wishing to have this kind of accessory.
Main Features Explained
Comfort guaranteed for your baby
The baby carriers offer great convenience especially to parents. For this model, Ergobaby designed it to make your little one feel comfortable. With his legs loose, he will enjoy freedom of movement. This way of holding it is also recommended for its development. Indeed, it can be put in position "M" or frog when you place it in this accessory. In addition, this reference can be used from birth without you having to resort to the use of a reducer.
The padding made on each part of this element makes it very easy to use. They act as a protective layer for the little one. In addition, they lighten the weight and avoid putting pressure on some areas of the wearer's body. So you can use this baby carrier continuously without feeling pain or fatigue.
Ideal for parents
Baby carriers are used above all to put a very young child at ease. Nevertheless, the user or the parents must also feel a certain pleasure in his job. Regarding this Ergobaby model, it offers appreciable ease. The lumbar comfort provided by this element remains an example. Indeed, a padded and reinforced waist belt helps to effectively maintain the little one.
Note that it can be placed higher or lower according to the wishes of the users. For example, the mother who has just had a cesarean operation will adjust this baby carrier as she wishes. It should also be noted that the straps can be put parallel or crossed. This provides better fixation and provides suitable comfort for all uses. All you have to do is put it on to enjoy it.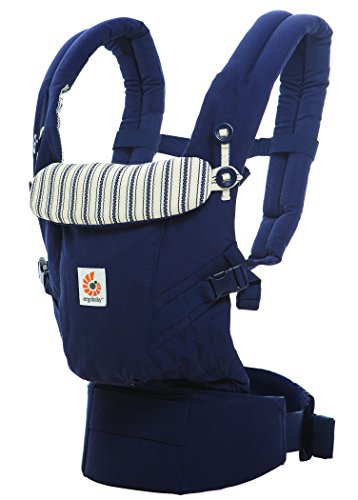 Easy-to-use material
All parents are looking for a practical accessory for their baby. It is in this context that Ergobaby offers this specimen meeting the needs of the latter. Indeed, this article has an effective support system to properly hold a child in place. This material is easily adjusted for different body types (small, medium or large). The belt on the underside can be attached from 66 cm to 132 cm. The same for the suspenders, they are adjusted between 73 to 124 cm. These details make the accessory necessary for various occasions and greatly improve carrying.
So whether you have a big belly or not, it will not be a problem for its use. You can still use it properly by making the right fit for your physique and height. The father or mother will be comfortable and will carry their toddlers without difficulty with it.
A successful ergonomic design
This specimen is properly designed and shaped for baby and parents. A headrest allows your little one to stand up straight and easily fall asleep. This device also constitutes an additional protection note against sunburn and wind. You will be reassured to know that your little one is immune to these elements. Regarding the mother, she will breastfeed her child more easily thanks to this same system. It turns out to be foldable in order to put the toddler in a suitable posture.
Other than that, the bucket-style seat provides excellent support for the little one. Even if he has a tendency to move, he will always enjoy a physiological and comfortable position. This product is certified by the World Institute of Dilapsia. Therefore, this specimen is shown to be healthy for the baby, in this case his hips. This once again demonstrates its quality.
Suitable for daily use
If you find it difficult to put your little one to sleep at night, you will rock him with this item. Some parents claim that such an action requires patience and can be exhausting without an accessory. Particularly weakened parts of the limbs and shoulders. By using this Ergobaby model, you put in much less effort to do this. In addition, fatigue will be reduced and your toddler will find Morpheus' arms more easily.
You will also use it to take your baby for a walk in a park. Likewise for shopping, you will be more comfortable if you move with your little one. You will have a free hand to choose the products while keeping an eye on your child. Without forgetting that this material is made with pure cotton of premium quality. If you ever get it dirty, it is machine washable.
A multi-position accessory
This article offers several carrying options for parents. Concretely, it is possible to position it behind, like a backpack. This way of doing things gives you the possibility of carrying out various household chores at the same time. It is convenient for moms who have to look after their children while cooking. You will therefore prepare the baby's dishes easily without being subjected to his cries.
This equipment can also be adjusted forward, that is to say that your little one will be held against you. You will stand face to face or place the toddler with his back against your stomach or chest. The cherub will thus benefit from the sight of what surrounds it, which remains favorable to its development. And if you want, you can also have this accessory on the side. Such a position is advantageous for the mother who must frequently breastfeed or feed her young.
Source link: Ergobaby Adapt review – test and price
– Thismumslife.com