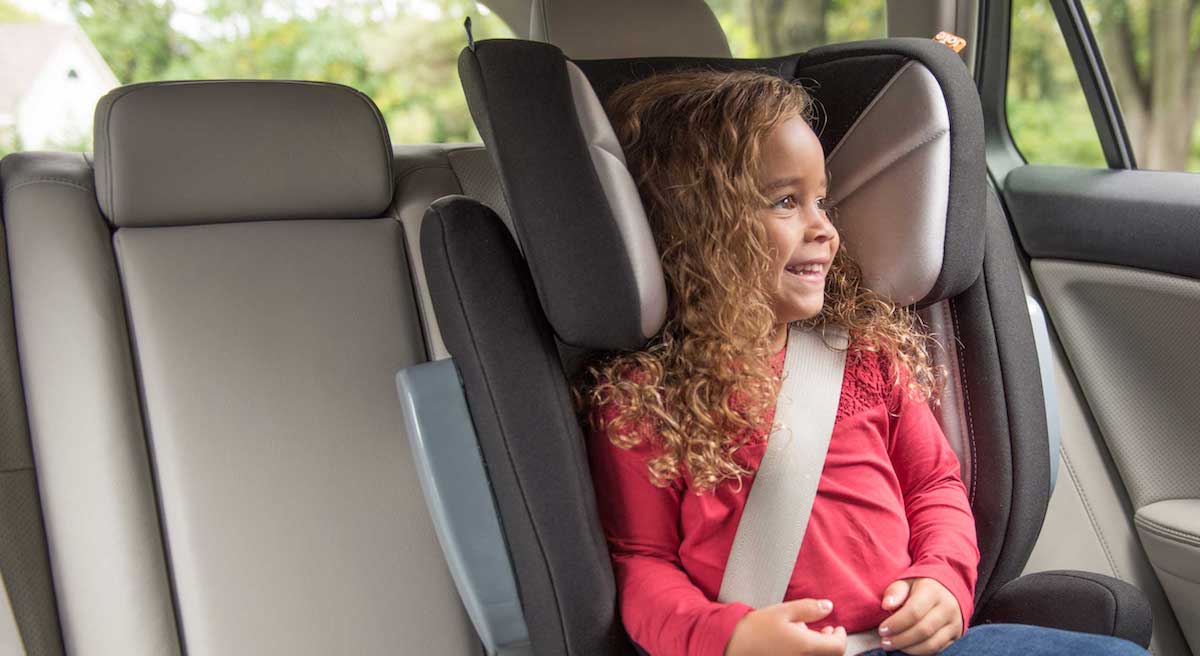 Main advantage
The comfort provided by this Joie car booster is its central strong point. In fact, in addition to keeping the child comfortable throughout the journey to be made, it is also very safe, even during situations considered complicated.
Main drawback
Getting used to handling the belt straps can be a bit tricky, and getting used to it can take a while.
Verdict: 9.7 / 10
The use of this booster will give you confidence in relation to its highly studied manufacture, in order to give the maximum comfort and safety to children.
Main Features Explained
Design
With an elegant design with modern touches, this model will attract you at first sight. In addition to being stylish, it provides the necessary comfort for children, whether for rather distant destinations or for regular trips. This comfort is visible on the seat, thanks to the extra thick cushion, just like the armrests which are equipped with Tuck Away Cup support.
The entire seat body including the cushion and armrests are all well padded to give that comfort. Whether your child is simply sitting down or falling asleep in their seat, in each of these cases, comfort will be there. The headrest is also adjustable to seven different heights, confirming the long duration that the booster can be used.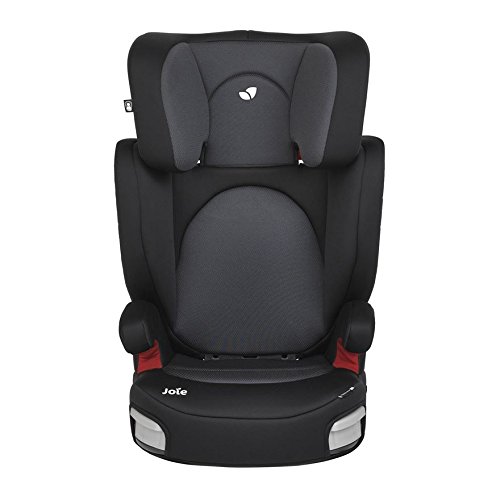 Security
The safety of a car seat is essential, and Joie, the manufacturer of this model, is fully aware of this; which means that all its models are equipped with the best safety devices. The two installation possibilities visible, in general, on all booster seats are present in this Joie Trillo: either the straps to be installed on the Isofix attachments of the car and the famous seat belt.
The entire seat is protected on its side, even the headrest, and at hip height. Your child will therefore be in a cocoon protected from all situations, such as braking or cornering at speed. All these means explained above are reinforced by the Guard side, which offers three different layers of protection.
Practicality
Part of the 2/3 group, this booster is suitable for long-term use for children, as long as the latter weigh between 15 and 36 kg. Also, its maintenance does not require special attention, it is easy to do since the padding can come off to be machine washed. Then, it can be put back in place as easily as possible, once this maintenance has been carried out.
In addition, on each of the two armrests on the sides, we can find cup holders which also have the capacity to receive toys or other small objects, which will serve as a distraction for children along the way. And to help parents during installation, color-coded paths on the belt serve as a guide. This last point sets this Joie Trillo model apart from the others. car booster seats.
Source link: Joie Trillo review – test and price
– Thismumslife.com