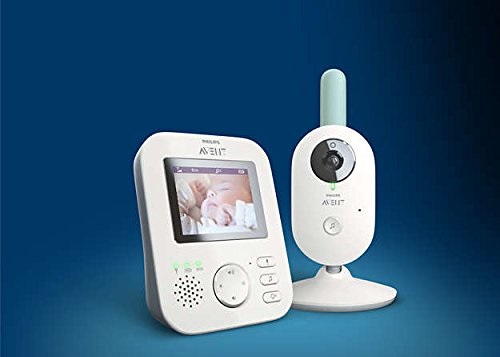 Main advantage:
There are currently more and more baby monitors with integrated camera, but this model stands out for its night mode which is activated automatically, without any configuration to do to provide good night vision.
Main disadvantage:
For the function which allows parents to communicate with the child, the voice does not come out very clearly in the baby unit. A situation that could cause the baby to be more agitated.
Verdict: 9.6 / 10
Like all Philips products, the quality of this baby monitor as well as its performance is assured, making it a reference model, practical for any parent.
Main Features Explained
Convenient
A few tens of centimeters in size, this model will help you secure your little one at any time. Indeed, this Philips Avent SDC620 baby monitor not only allows audio communication, but also eye contact. The distance between the parent unit and the camera can be up to 50 meters inside the house and 300 meters outdoors.
As the parent unit is rechargeable, a charging cable is included in the delivery. With its built-in battery, this part of the device has an autonomy of ten hours. The energy consumed is saved as the device goes into standby mode after a short period of non-use. As in ordinary use, an economy mode can be activated for further energy saving.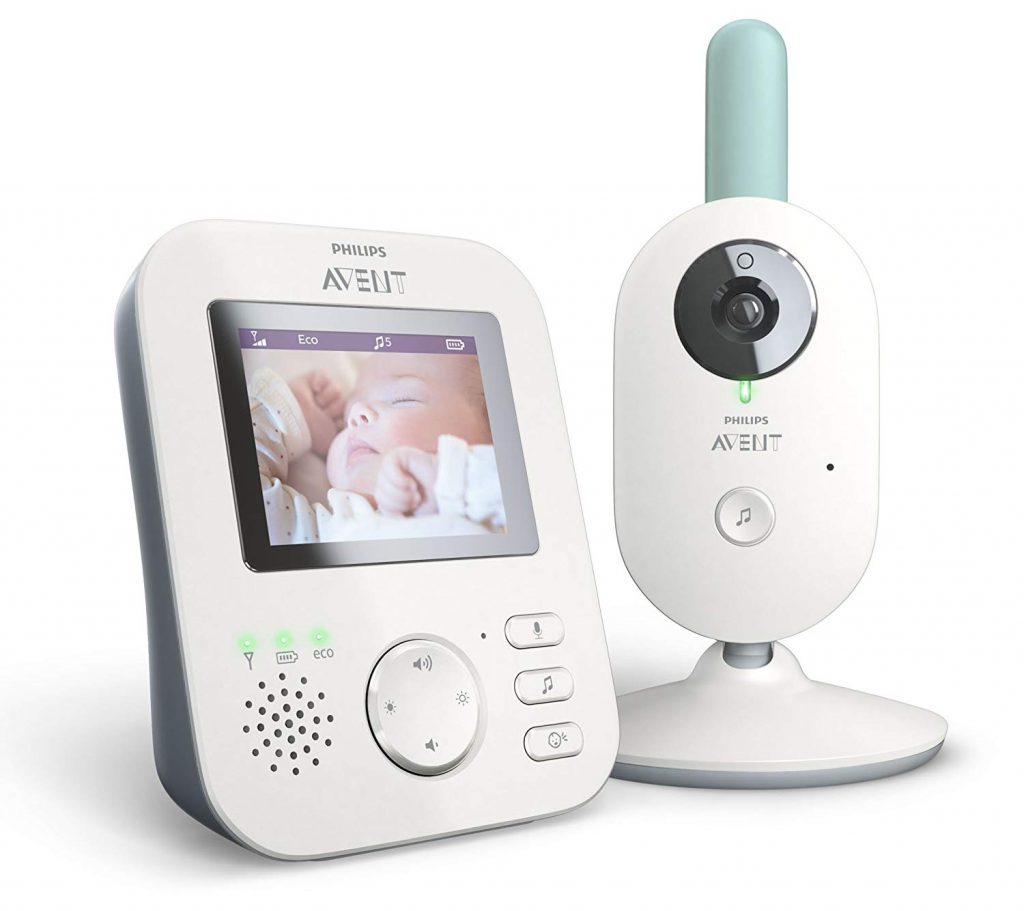 Sound quality
The first role of a baby monitor is to be able to hear and talk to a little one without having to move around their room. So, good sound quality is a must have for any device of this kind. This is what this model offers, featuring A-FHSS technology that reduces the overlap of two vibrations of similar frequency and amplitude, in order to optimize the sound on both sides.
Regarding operation, all sounds coming from the camera device are transmitted to the parent unit, even the lower ones with adjustable volume. Also included is a button "answer baby" feature, which when selected transmits sounds. Also, parents can choose through the receiver between five different songs for the child to listen to to calm or rock him.
Visual quality
The latest innovation in baby monitors, which is the integrated camera, is found in this Philips Avent model. The part of the baby monitor to be placed in the baby's room is equipped with a camera while the parent unit has a 2.7 inch high resolution screen for viewing videos from this camera. This is what makes video surveillance possible.
Even considered small, the resolution of this camera has not been neglected and thus offers parents very clear images. However, the viewing distance is still average, but perfectly matches the regular size of nursery rooms. This good image quality is obtained both during the day and at night.
Source link: Philips Avent scd620 review – test and price
– Thismumslife.com