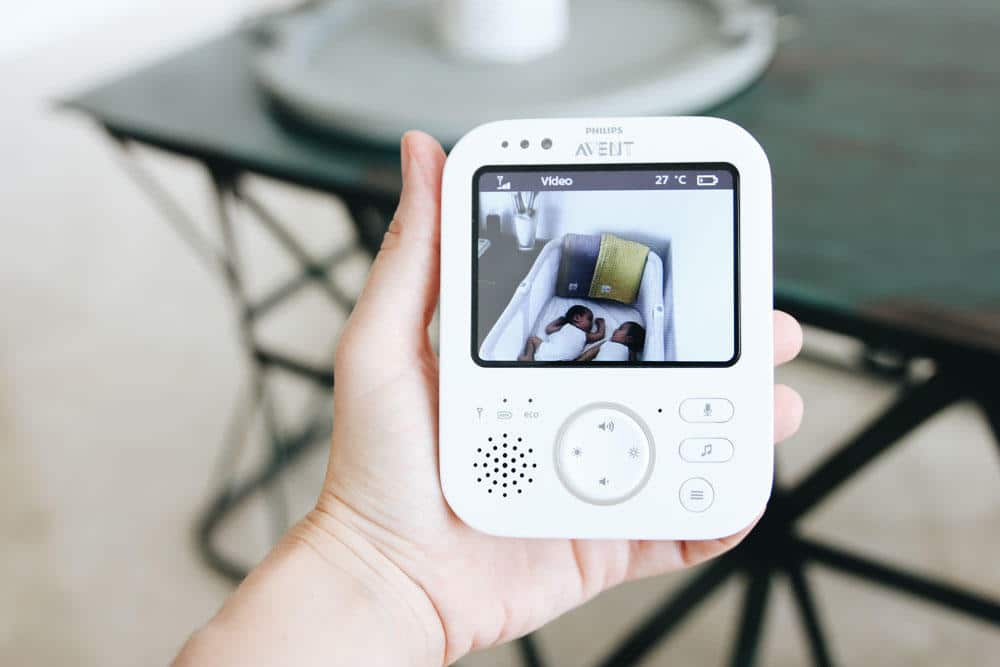 Main advantage
Equipped with a smart Eco mode, Philips Avent SCD630 / 01 adjusts the transmission power between the receiver and the transmitter, to save energy while reducing automatic wave emissions.
Main drawback
The parent unit that you are going to use to watch your toddlers only promises 10 hours of battery life. It would have been more practical for a baby monitor to have more autonomy.
Verdict: 9.5 / 10
Philips Avent SCD630 / 01 as practical as it is elegant, will give you the security of mind to keep an eye on your little ones thanks to a reliable connection, and high quality audio and visual monitoring.
Main Features Explained
Versatile
This baby monitor is very versatile due to the fact that it has several different options, which are designed to provide children with better quality sleep.
First, this model is equipped with the lullaby option which sends soft and soothing music to lull your grandchildren to sleep. On the other hand, Philips Avent SCD630 / 01 also features the night light function, to keep babies in a poorly lit environment at night. Either will make it easy for your angel to sleep.
In addition, to these two options is added a temperature sensor so that you can determine whether the temperature in the toddler's room is suitable for him or not. In fact, you will be able to talk to your little ones directly through Philips Avent SCD630 / 01, thanks to the model's chat feature called "answer baby". This device can even be programmed so as to perceive with more precision all the sounds emitted in the room.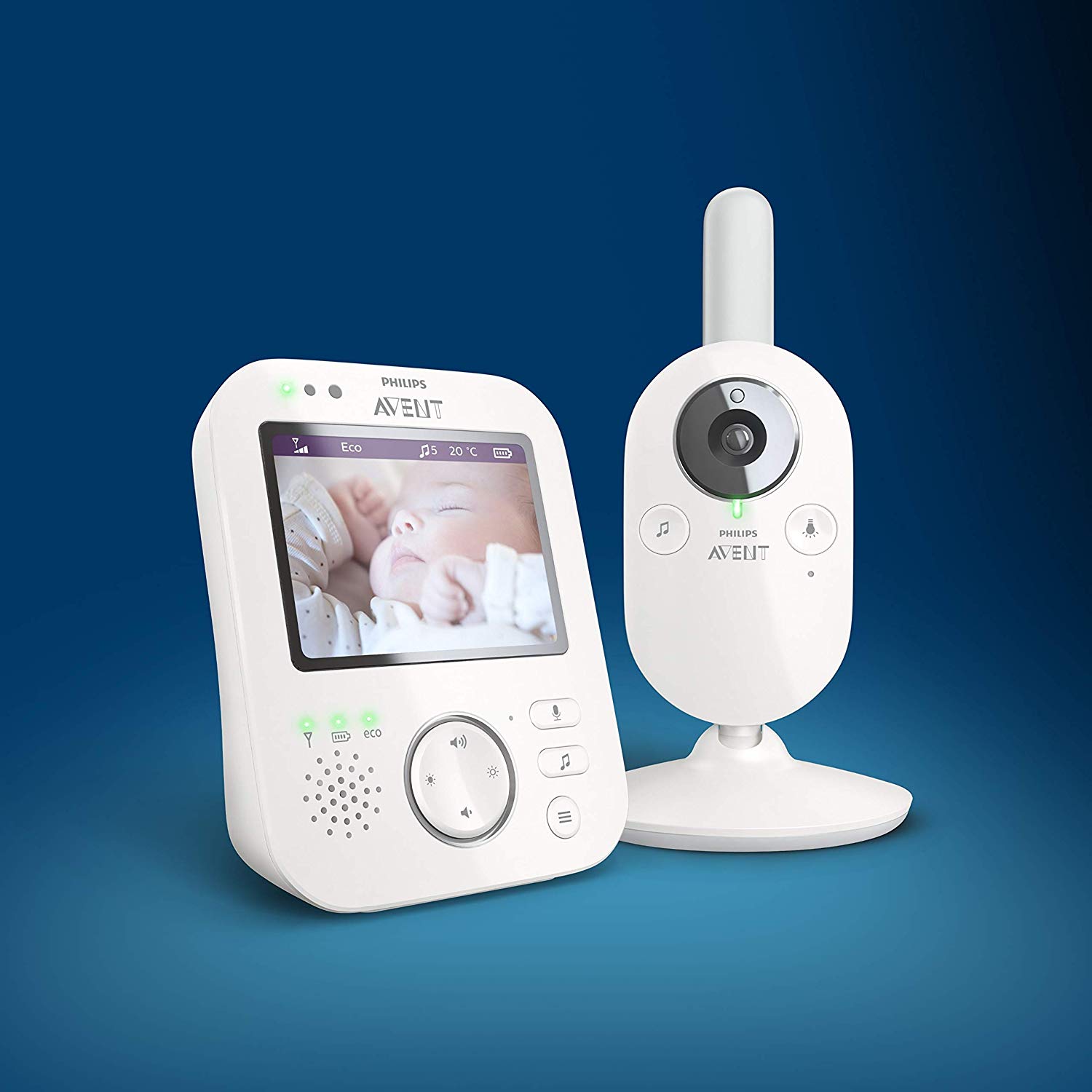 Intuitive
Philips Avent SCD630 / 01 is not just for listening to everything that is happening in the children's room, you will also be able to watch your baby's actions. Indeed, the baby monitor comes in an elegant design featuring a high definition screen. This one is quite ergonomic for its user since it includes 3.5 inches of dimensions.
In addition, the intuitiveness of the screen is justified by a zoom x2 and an automatic day / night vision. This will allow you to follow more closely the evolution of your children and especially to keep an eye on him if he is not doing well.
No need to permanently position yourself next to your angel, because you can do so, regardless of your location in your house, in the kitchen or in the living room, up to a range of 300 m. The menus offered by the model are also very enjoyable to read as they are presented in the form of texts and icons.
Efficient
One of the main problems that one could often encounter with baby monitors is the interference generated by other devices installed in your home. This phenomenon resulting from the superposition of coherent vibrations of the same frequency fortunately does not concern Philips Avent SCD630 / 01.
Indeed, being equipped with FHSS technology, the device is clearly resistant to all types of interference likely to impact on the performance of the device. Through a secure and private connection, you will be able to ensure that the connection between the two devices will not be interrupted in any way.
In addition, the device that is used on the parents' side is powered by batteries, while the one installed in the toddler's room must be powered by a wall outlet, that is to say permanently connected to the mains. .
Source link: Philips Avent SCD630 / 01 review – test and price
– Thismumslife.com