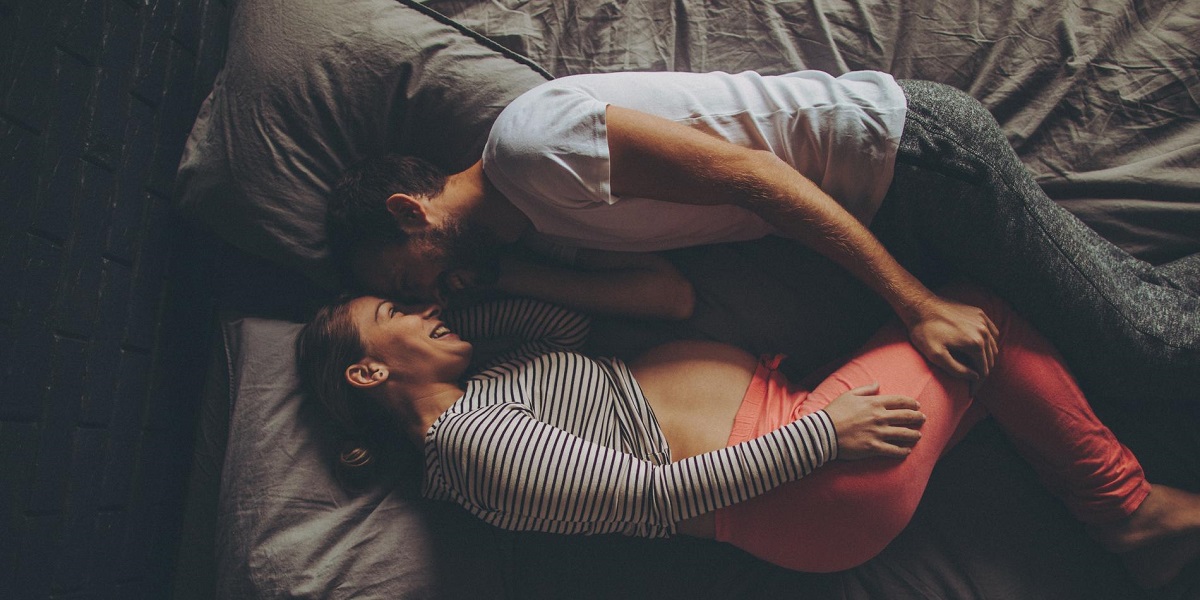 Pregnancy is a big event that often upsets the couple. It can nevertheless modify the desires as the desires in the woman. While libido can change, it doesn't stop lovers from having sex. What then of a pregnant woman and sex?
Perceived changes in sexual desire
Female pleasure is a subject that is rarely discussed. However, every woman also has the right to feel loved and wanted during her pregnancy. What could be better than sex for a fulfilled couple?
Pregnancy is a delicate time for a woman. Each of them experiences it differently. Needs and wants usually change quarterly. Hormonal changes affect the body of the fairer sex from the start of gestation. Most experience hypersensitivity in the breasts and especially exhaustion. Some of them develop a kind of complexity due to weight gain, resulting in low energy for sex. However, it happens that the sex woman sex is more frequent than before because of the hormones. Many pregnant women feel more confident because of their voluptuous curves.
For some, making love with their partner becomes pure pleasure. The reason ? The increased flow of blood to the pelvic region. This phenomenon results in a rather pleasant sensitivity according to them. Others, however, find discomfort. If you are bothered by the tenderness of your breasts, feel free to try new experiences by getting your partner to explore other areas of your body.
Do you notice a change in the vaginal flora such as dryness? Remember to consult your doctor and ask for his opinion on the use of a lubricant sold in pharmacies. He can also advise you on a more efficient product that is more suited to your needs.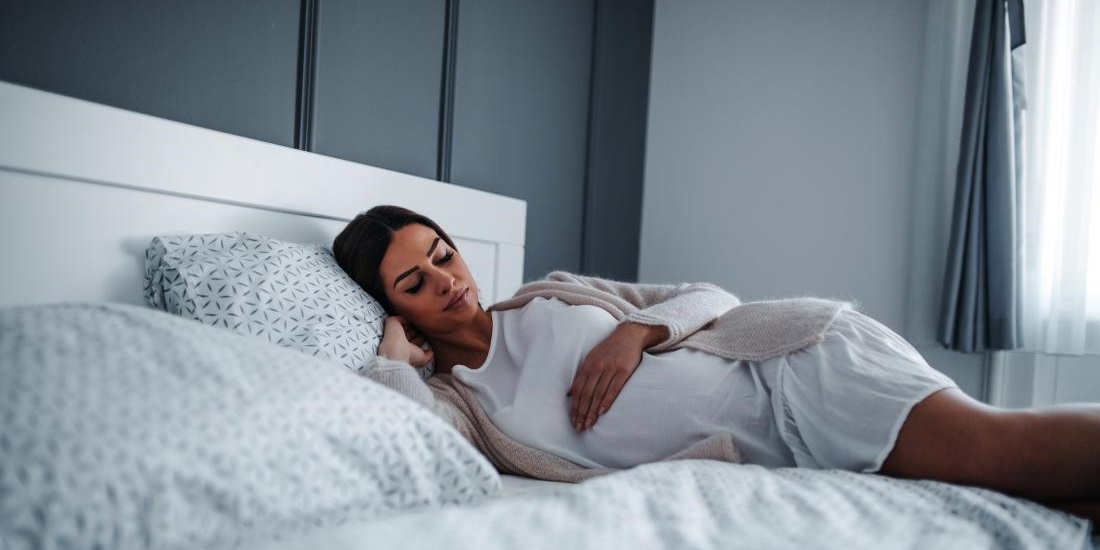 Women's libido during each trimester
Expecting a happy event is a trigger for a couple. Pregnancy can not only rekindle the flame, but also bring lovers closer together. However, embarking on a sexual adventure in the first trimester is often a blockage for them. This is the period when a woman thinks about the new role she must have from the birth of her child. This reason explains why a gap begins to widen little by little in the couple.
The tension can be felt especially when the woman tries to put a certain distance with the future father of her child. She is no longer pleasant and is not very receptive to advances from her partner. Dealing with his wife's behavior is always a bit complicated for him. Seeing her less receptive, he might find it difficult to act properly. He often wonders whether he should come forward or show discretion. The solution ? Only communication can resolve these questions. Nothing beats a map on the table to express what both parties are really feeling. The problem can also come from the couple, the fear of a miscarriage. Studies show, however, that having sex during pregnancy is safe.
Pregnant woman sex can become enjoyable when she begins to regain self-confidence. This usually happens in the second trimester. Indeed, she has a beautiful complexion, her chest is generous and her stomach is starting to show. Now, she no longer has this worry of miscarriage. This period is therefore the most favorable for the couple. Not only does the partner regain his desire, but the woman also begins to develop inexplicable pleasure. This is explained by the sensitivity of the erogenous zones. The future parents are in the bath and can live new experiences. It is during this period that there are more relationships in the couple. Your companion should nevertheless expect to perceive the baby's movements during the act. A detail that will make him understand that a future family life is coming. This can obviously constitute a blockage for the future father and cause a transient impotence.
Is the due date fast approaching? The mother-to-be's body is undergoing changes again: heavy legs, a protruding belly, shortness of breath, etc. All these signs prove that she is not in top form. The couple must at the same time consider the layout of their child's room by buying new furniture, thinking of a beautiful decoration and also investing in a baby monitor. Either way, these details shouldn't stop you from continuing to have sex. There is no risk of prematurity.
Sex and pregnancy: when is sex not recommended?
Sex for women is important not only for his well-being, but also for strengthening his couple. There are, however, some restrictions that should not be overlooked to limit unpleasant surprises. How long can a pregnant woman have sex? First, you are not recommended to have sex if, according to the doctor, you have a prematurely dilated cervix. Otherwise, you may give birth earlier than expected. Also remember to abstain if you have any bleeding during intercourse. To get the facts straight, don't hesitate to make an appointment with your gynecologist.
He will give you an adequate explanation and other recommendations if necessary. If your partner has a sexually transmitted infection, don't persist. Using a condom may not always work. This is the reason why you should ask him to see a professional to fix it. Finally, before embarking on a sexual adventure, refer back to your past experience. If you gave birth prematurely during the previous pregnancy, you need to be careful. Also pay attention to the warning signs or see your specialist to find out.
Zoom of favorable positions during pregnancy
Sex and pregnancy must rhyme with pleasure. To fully enjoy your life together, consider adopting the positions that make you most comfortable. The small spoon is one of the most recommended. It consists of getting into the side position, in this way the partner can cuddle you or stimulate your chest. What to spice up this privileged moment for two. Then the woman can also sit astride her partner. This position will allow you to take control of the situation and increase the pleasure. So you can move at your own pace. You are looking for the best position to adopt in the first and second trimester.
The lean missionary will do just fine. Ask your partner to hunker down so that he or she can benefit from this contact as well. For unparalleled comfort, doggy style is all you need. It consists of getting on all fours. It is suitable even at an advanced stage of pregnancy. To increase your convenience, do not hesitate to install a cushion under the belly. Since the penetration is deep in this position, it would be best to go smoothly to avoid pain.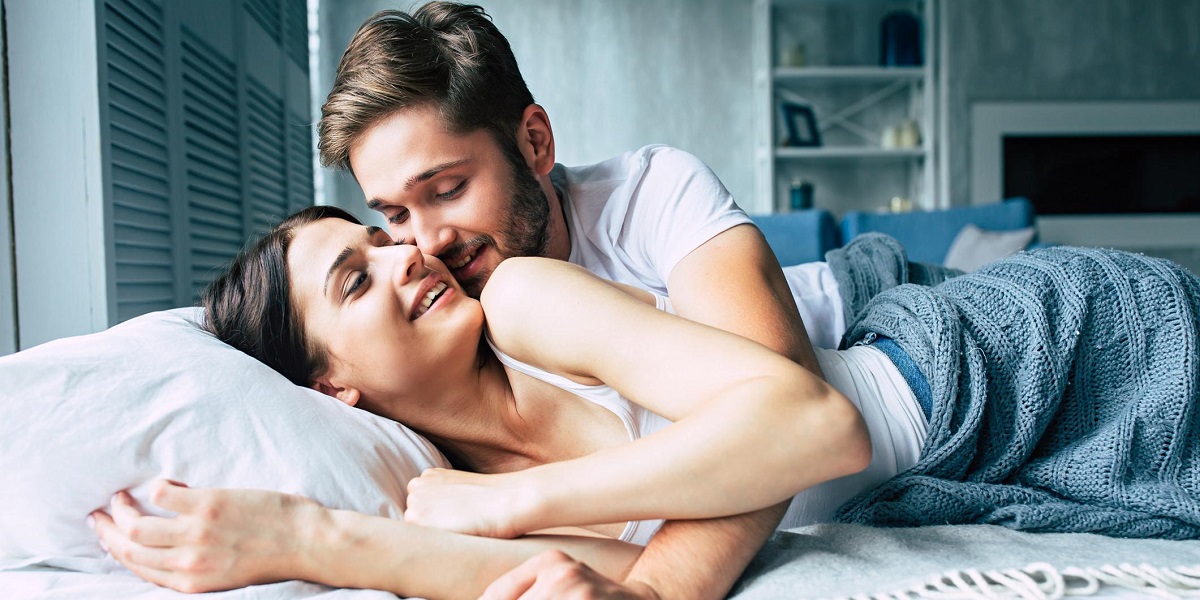 Why is it important to talk about sex during pregnancy?
Sex is important. But until when can a pregnant woman have sex? Note that the average frequency of intercourse in a normal couple is not the same as in a couple who are expecting a child. Given the above-mentioned hazards, it is essential to put sex at the center of the discussion. By communicating openly, both parties could talk about their feelings already about the pregnancy. If you cannot do this at first, do not hesitate to call on someone else such as a midwife or doctor. They are the professionals in the best position to answer all of your questions.
Since they take you in hand, they are the first to know what you really need. For example, they may recommend that you reduce the frequency of your intercourse. They will explain the reason and the duration to you. A healthcare professional with several years of experience has the ability to discuss the progress of the pregnancy of his beloved with the future dad. He can also inform him about his wife's health and show her, for example, the ultrasounds performed.
Do you see sex as still a taboo subject, especially during pregnancy? Do not hesitate to trust your doctor. Explain all your doubts to him and he will find a suitable solution for you. For the future dad, there is currently a support group that brings together those who are worried about the pregnancy of their wives. Since a professional attends, the exchange will be more fluid. By going there regularly, he will be able to have confidence again. Once the couple is reassured, they can chat easily. Otherwise, their relationship may be in danger. As long as possible, it is better to make efforts individually.
Source link: Sex during pregnancy: how to go about it?
– Thismumslife.com