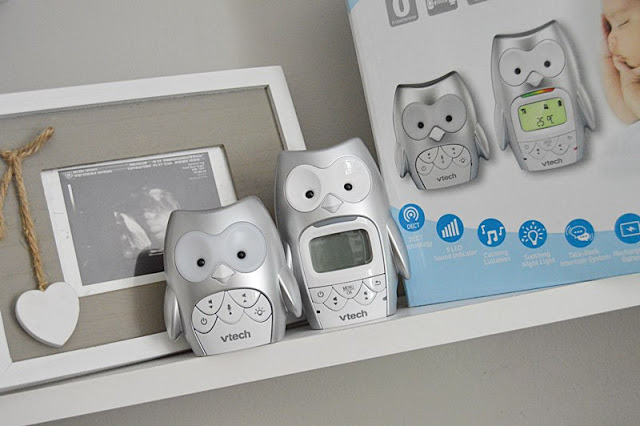 Main advantage
The link between the parent unit and the baby unit will in no way be compromised by its digital "dect" technology. Moreover, outdoors, the device has a range of 300 meters; while indoors, the connection remains stable from 50 to 60 meters away.
Main drawback
Some users have questioned the backlight of this device. According to them, the brightness does not seem sufficient enough for their tastes.
Verdict: 8.9 / 10
This device is said to be particularly versatile in its functionalities. In one and the same device you will find many options such as night light, lullaby and temperature control.
Main Features Explained
Versatile
The eyes of the device will be used to put your child to sleep with ease. Indeed, they use the same system as a night light; that is, they light up to give a soporific atmosphere in your little one's room. To control this action, 2 options are available to you: either you adjust the nightlight remotely, or you do it directly on the baby unit.
To save you the drudgery of replacing the batteries each time they wear out, those of the device are rechargeable. Besides, it works with the NiMH 2.4V 550 mAH model. An indicator light alerts you directly when the battery is low. Note, however, that it has a substantial autonomy of 14 hours, unlike the others baby monitors which tend to discharge quickly.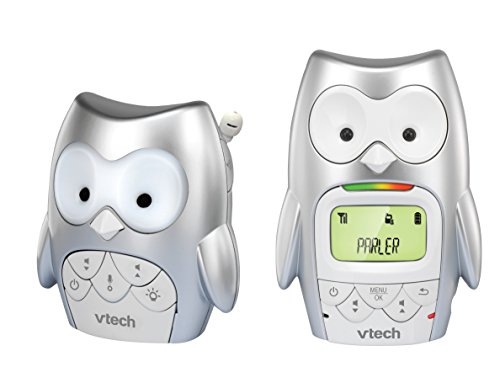 Convenient
Children are people who change moods quickly, in this sense, it is essential for you to constantly monitor their behavior. The problem is, you won't always be in their room to reassure him. Do not panic, this model will allow you to reassure your child thanks to the microphone integrated in the parent unit. This way, you will be able to calm your baby with a soft and warm voice without necessarily being in his room.
And since a good melody is always recommended when it comes to keeping your child in a serene state of mind, this device can be used as a lullaby to send 5 different melodies. Even if your toddler wakes up and starts sobbing, hearing harmonious songs will quickly ignore the urge to bawl.
Effective
It must be said that it is important to place a child in a room at a constant temperature, you will then need an effective means to have control over this criterion. Fortunately, this device has a temperature sensor that alerts you in a timely manner when the temperature in your baby's room becomes too high or too low. Thus, you will only have to adjust it according to your needs.
To accurately determine the sound level in the room where the device will be installed, it is accompanied by a light indicator. Depending on the level of noise emitted by your child, silent mode and vibrator mode will be offered with 5 LEDs for monitoring. In addition, with NEMO technology, no waves will be emitted when the device is on standby.
Source link: VTech BM2300 Review – Test and Price
– Thismumslife.com