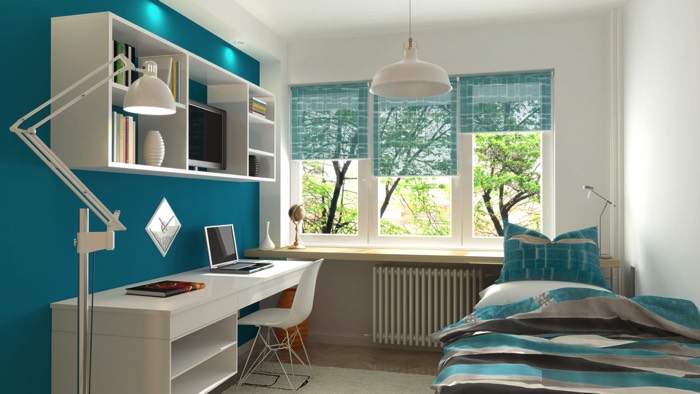 The desk is an essential element in a teenager's room. Arrived at this stage of their life, these little young people become more and more demanding, especially when it comes to their personal living space. At this age, they think that the style of their room differentiates them from others. In this sense, most parents take a lot of time to look for what would be best for their children. In this regard, we offer here some tips for tidying up and decorating a teenager's room, especially on the side of their workspace. For the office, you don't need a lot of decorative accessories, but practical furniture such as drawers, the desk lamp and the desk chair, as well as computer furniture.
Why choose a desk with storage?
For a teenager, his room is both his bubble of intimacy and his workspace. Thus, when you have chosen well what he needs, he becomes effective in his studies. Above all, the goal is to keep a tidy room at all times, even with the coming of behavioral changes. For this, the teen's desk should be large enough to contain all his personal belongings.
Then, the table should have several drawers for storing notebooks, books and binders. This space should be delimited in relation to the other existing spaces in the room, and can be of a different color or blend in with the rest of the decor. The desk can be placed either near a window for light and ventilation, or against a wall depending on the space available in the room.
After that, you will have to choose the color and the material well to stimulate your child in his work. There is another style of storage such as boxes placed and stacked below the desk. In addition, there is also the corner model which already has vertical storage where there are shelves, drawers, boxes, and even a small library. Regarding the color, there is something for everyone, but the choice is probably an opportunity for the teenager to reveal his personality and what he really likes.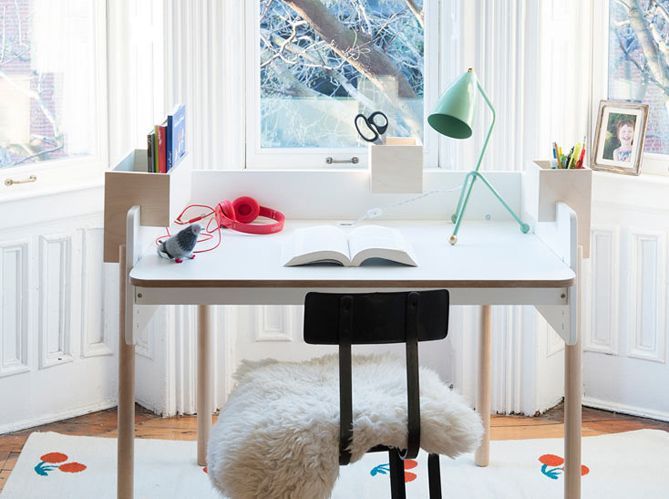 As he is big now, the equipment that a teenager needs for his work also increases in level. Therefore, multimedia equipment is essential for his studies and his well-being. As a color, a white or black piece of furniture will fit perfectly into the walls and will reflect a certain sobriety. Even if it's a girl, too much pink is not recommended.
You can install a dressing table with a very large space to hold a computer and to work on paper. However, it is better to separate the different activities in the bedroom with the corresponding effects. Thus, the teenager's room will become a multifunctional room. In addition, the tools found there will have to adapt to their needs. The material will have to go from light to heavy to support the computer and the surplus of books.
Therefore, the space dedicated to the desk must be delimited, because if it is integrated into the bed (here is a list of the best products), it is not very advisable. Indeed, this piece of furniture will constitute its universe and its refuge. The computer is the preferred medium for teenagers to do their homework. However, avoid choosing a simple computer service to place the machine and hide the electrical wires, because it does not leave enough space for writing. In this case, the office table will have to have boxes, drawers or a sliding shelf for easy access to the keyboard and mouse.
What model of office chair should you choose?
Above all, you need to know your child's preferences, style and taste. His old childish chair no longer matches him, you will have to look for one that is more in line with the style of the office. That way you'll be sure not to make any mistakes. To choose the right chair, it must be comfortable for the teenager. In order to stimulate your child in his work, you can choose rotating models. In this way, he will be comfortable and will be able to organize his workspace well. He needs a tidy desk to facilitate his concentration, since the surrounding disorder can disturb him.
For a teen desk, every detail counts. You will then need to provide a multitude of well-designed storage. Regarding the chair, it must be very comfortable and can be equipped with armrests. As a recommended type of material, metal furniture is very popular among teenagers. You can dress your child's room in his image.
For a teenager, dark wood is more characterful, but a more industrial style could also be appropriate. As for the metal, this one is more classy, ​​while the wood is a bit retro, but appreciated. As for the style of appearance, a less tart and more pastel color is preferable. Even if it's a boy, understated elegance is necessary.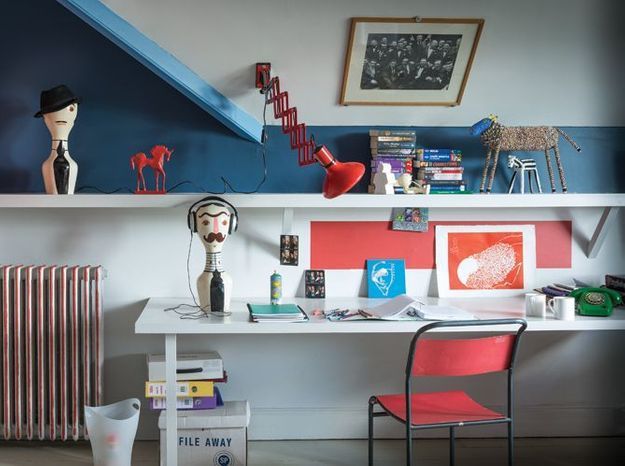 Choose the best desk lamp!
The brightness of your child's workspace is essential. The desk lamp will be synonymous with design, convenience and comfort. However, it must be aesthetic and must be to the taste of the teenager. For example, if he dreams of travel and escape, the lamps printed with the name of the main capitals will delight him. There are also models in metal, with clips or in the form of a glass bell.
An ergonomic seat and lighting by a lamp are essential. Depending on the trends, the teenager could quickly get bored, so it will be necessary to mix the accessories and the furniture with a mat or neutral tone. Then you need to balance understatement with touches of whimsy. Avoid dominant black everywhere. So you can decorate without being afraid to disappoint. However, you will have to make the various decisions with your teenager, of course.
Source link: What desk for a teenager's room?
– Thismumslife.com